Understanding The Use of Temporary Road Traffic Signs
Temporary Road Signs
Africa Road Furniture offers a great choice of different types of temporary (portable and suitable for road works) road traffic signs. Our wide selection allows us to cater to almost all budgets of construction service providers and individual requirements. You will find that all of our signs are designed to ease street works maintenance, access roads and highway construction works because we use a highly reflective face that is very conspicuous. Our temporary sign product range includes; yellow diversion signs and warning signs that have directions for vehicles to navigate around street works and construction areas safely.
Acceptable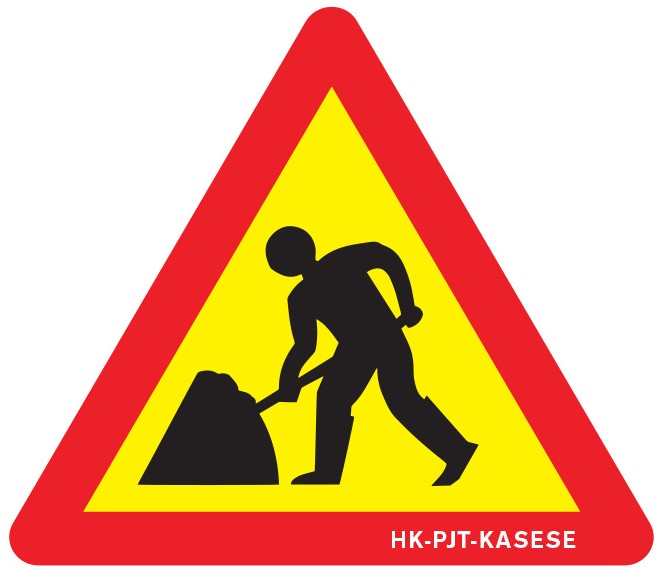 Marginal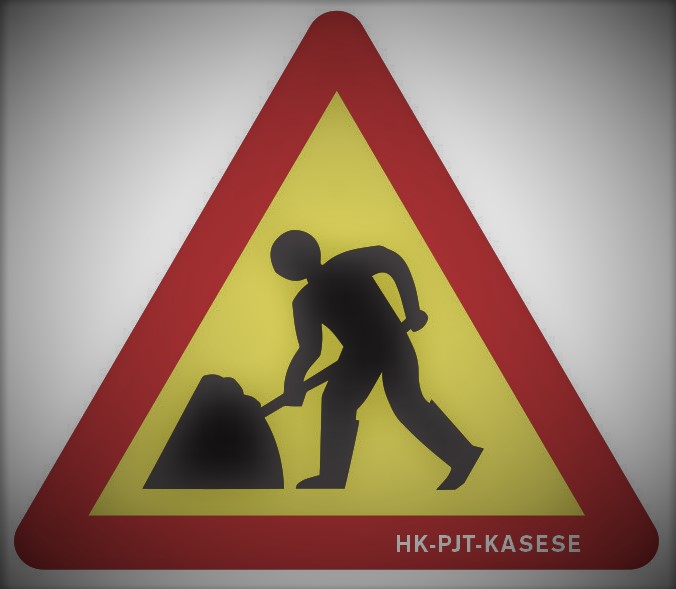 Unacceptable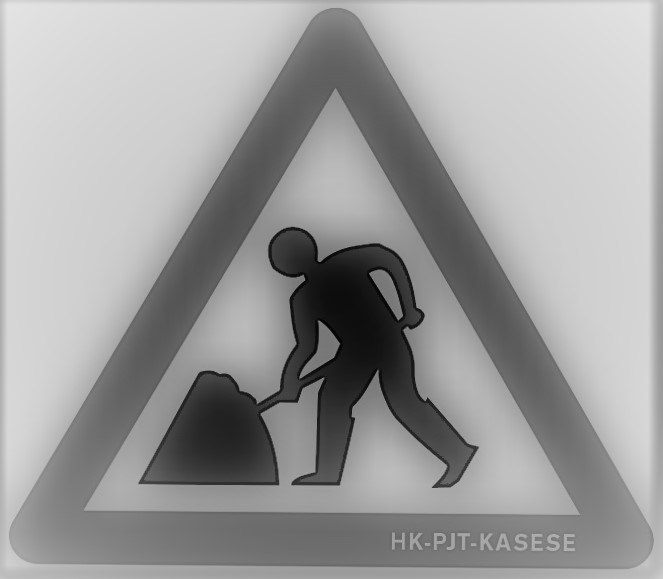 The Key Types Of Safety Sign Seen on The Road
Here in Uganda, the type of signs that are commonly seen on road works can be split into four main classes to ensure that road traffic is correctly controlled. These are;
Triangular Warning Signs
These triangular signs are usually the first signs that you will see when approaching road works. They are there to inform drivers of an approaching hazard; the common one being "men at work" sign around road works. Most triangular road signs warn of hazards such as workers in the road, narrowing carriageways, and potential queuing traffic.
Men at work

Road Narrows LHS
Red Information Signs
These red signs offer information to both motorists and pedestrians ensuring they understand things like where to stop and wait at temporary traffic lights, where pedestrians should be walking. Some of these also mark site entrances and exits so that motorists know and to expect traffic to slow at these points as vehicles enter or exit the site.
Stop

No Entry

No Making a U-Turn

Caution for Heavy Trucks
Signs Giving Orders
Circular signs generally give orders to motorists, such as keep left, keep right or no right turn. They can also be used to enforce a temporary speed limit zone or area of no entry. Blue signs are generally used to give directions through a site whilst red outlined signs generally restrict access either by speed or entry.
Pass Left

Speed limit
Directional Signs
Finally, if there is a road closure then you will normally see yellow diversion signs stating that a road will be closed, how long for, and where to go during that closure. These diversion signs normally pop up around road works a few weeks before work even starts to inform motorists to take another route if possible to avoid delays.
Of course there are many other types of signs not covered here, such as slippery road Ahead, Humps, Deep Excavations, Quarry site and many more. If you check the Road Traffic sign manual Volume 2 from the ministry of works, Housing and Communications 2004- Government of Uganda, you will be guided both in how they are made, and how they are laid out, and any other compliant specifications.
The Importance of Road Works Signs
Road works can be a dangerous place for both workers and motorists if traffic is not controlled correctly. Motorists need to be informed of obstacles and distractions that may be ahead as well as narrowing lanes, men in the road, diversions and road closures.
There are strict regulations on the types of signs that are used on the public highway including in and around road works. All signage has to be the right size, reflective for improved visibility, and in good condition as outlined in Volume 2 Road Traffic Manual.
Our wide range of roadwork signs are all compliant with regulations so long as they are used as per the guidelines in the Manual given by the ministry of works discussed above.
Failure to use the correct signage can leave workers and the general public in danger, especially if there is no sufficient warning signals for a driver to adjust their driving accordingly. By using the right roadwork signs you are ensuring that you reduce risk and potential hazards which lead to severe injuries and death.
Looking For Fixed Street Signs?
Africa Road Furniture makes customized fixed signs for use on private land and public roads including industrial estates, farms and schools. We consider anything attached to a pole which is inserted into the ground, a fixed sign. Please call our sales line to see if we can help you with your requirements.
Street Names and street Finders
Need help getting the right temporary road signs?
Our trained sales team will be happy to help with any questions that you may have regarding purchasing road signs. If you have any questions regarding the specifications or installation details, feel free to contact us or refer to the Road Traffic sign manual, volume 2 since regulations are dictated by the Ministry of works, Housing and communications.
Quick Fit Signs System
Quick fit sign frames are a major part of our sign range for temporary signs and have recently become more and more popular with traffic management contractors and local authorities due to their versatility. They are quickly becoming the most popular temporary sign system on most Ugandan roads under rehabilitation.
Tripod stand

Can take multiple sign faces
Main Features
One Frame Fits All Faces – Reduce the number of frames that your work teams have to carry to work stations. Just take the number of frames you need and swap faces depending on the application.
Durable and affordable Frames – Our frames are made out of treated MS pipes preventing corrosion and extending their lifespan at a cheaper rate. We are also not limited to using Galvanized pipes with a slight increase in price to match your budget and specifications.
High-quality sign faces – Our quick fit sign faces are made to exceptionally strict standards. The preparation process and the finishing is of high quality grade to satisfy the need of our customers
Properly elevated signs – The Quick Fit system allows signs to be placed at a height where they can be seen at a recommended distance by the road Engineers.
Thank you for your time.
Your safety is our passion…!